TrialView
Transforming a sector
TrialView was founded to bring innovation and technology to a dated, paper-intensive legal sector. With a well-defined product and a growing profile across both Dublin and London, our team were brought onboard to ensure the brand experience matched changing expectations in a post-pandemic world.
Design
Visual Identity
Verbal Identity
SIMPLIFIYING THE SPACE
As a digital platform designed to help efficiently manage and present court documentation, it was crucial for TrialView's brand to cut through the clutter and communicate with clarity: ensuring the platform was accessible, and its services were well understood by all. Hot on the heels of its successful use in the Quinn vs. IBRC litigation—one of the biggest commercial cases to come before the Irish Courts in recent years—it was time for us to monopolise on the forward momentum and make a strategic refresh.
FOR LAWYERS, BY LAWYERS
Having understood the needs of TrialView's core audiences, our solution sought to bring forward themes of technological innovation whilst maintaining a level of professionalism, in keeping with the requirements of the sector. To do it, we revitalised TrialView's visual system. Across each asset and touchpoint, our revised identity enabled the brand to be more scalable and engaging across its core digital touchpoints, whilst also ensuring its proposition was communicated in the simplest, most direct way possible. We refreshed the logomark with a punchy, digital blue and added a vibrant supporting colour palette for freshness, then developed a suite of unified icons to highlight each key benefit of the platform for increased clarity.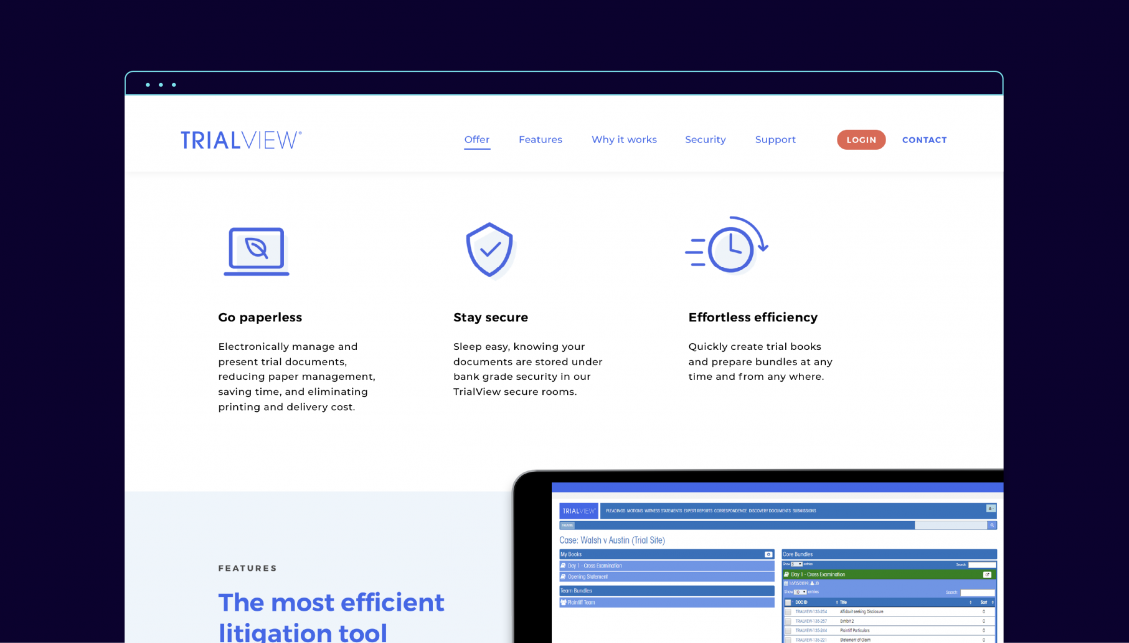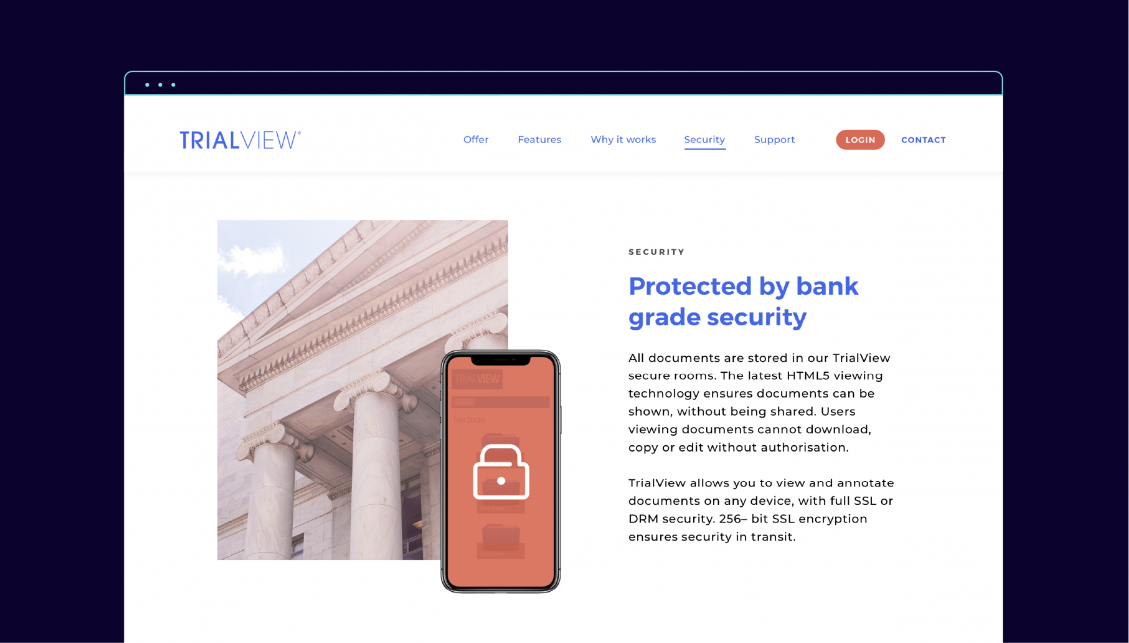 DOING IT JUSTICE
In the wake of the Covid-19 pandemic, the newfound importance of remote hearings led to TrialView's offering being more relevant than ever before. To relaunch the brand, we created a number of targeted assets: from a succinct digital PDF and animated video, to two audience-tailored marketing campaigns that ensured the platform's increasing relevance was acknowledged. From an ongoing social media strategy to continued communication consultancy, we continue to assist TrialView in their vision to redefine their sector and enable transformative digital remote litigation.