PJCE
Passion for the possible
Engineering consultancy PJCE needed to be seen as a major industry contender. But its passion and difference weren't evident in its brand, and perceptions were lagging behind. We worked together to change this.
Strategy
Positioning
Messaging toolkit
Design
Visual Identity
Verbal Identity
Activation
Website
Brand Guidelines
Brand Collateral
THE STRATEGIC BLUEPRINT
Through research and immersion workshops with PJCE's teams, we got under the skin of the challenges facing the sector and opportunities for the business. The brand needed to work hard to drive growth at a scale that matches PJCE's ambition.
Our solution was to develop a brand strategy that is rooted in the 'why' and not the 'how'. The essence of this, 'Together, exploring our passion for what's possible', captures the driving force behind PJCE. It is a stake in the ground that represents PJCE's relentless pursuit of the right solution for clients—no matter the size, scale or budget. It is a promise built on collaboration and challenge, in service of the best results.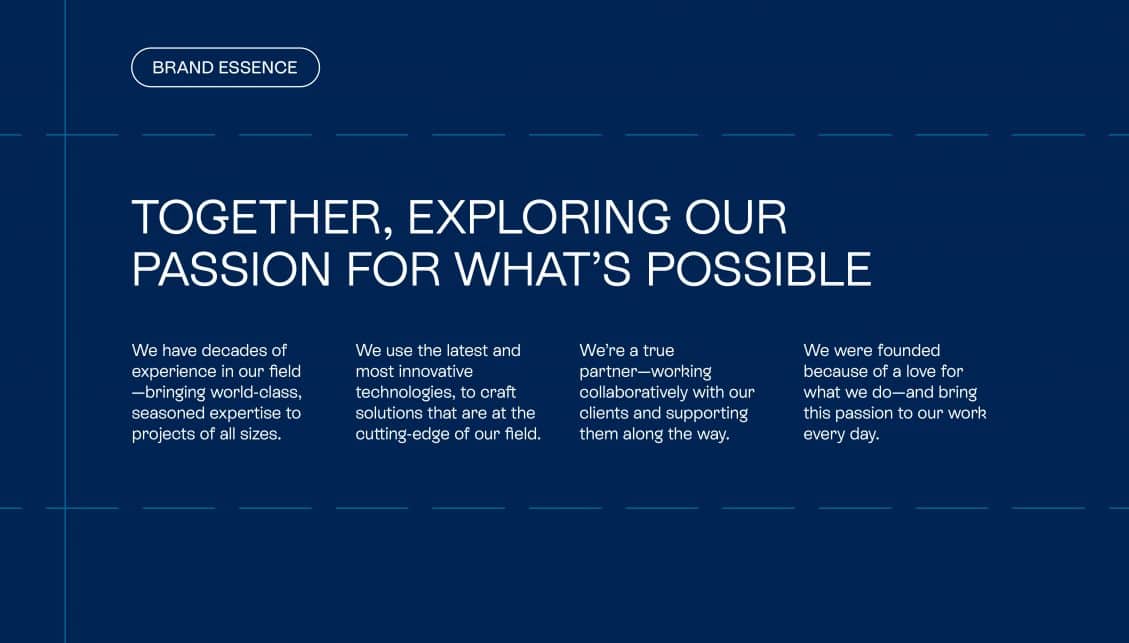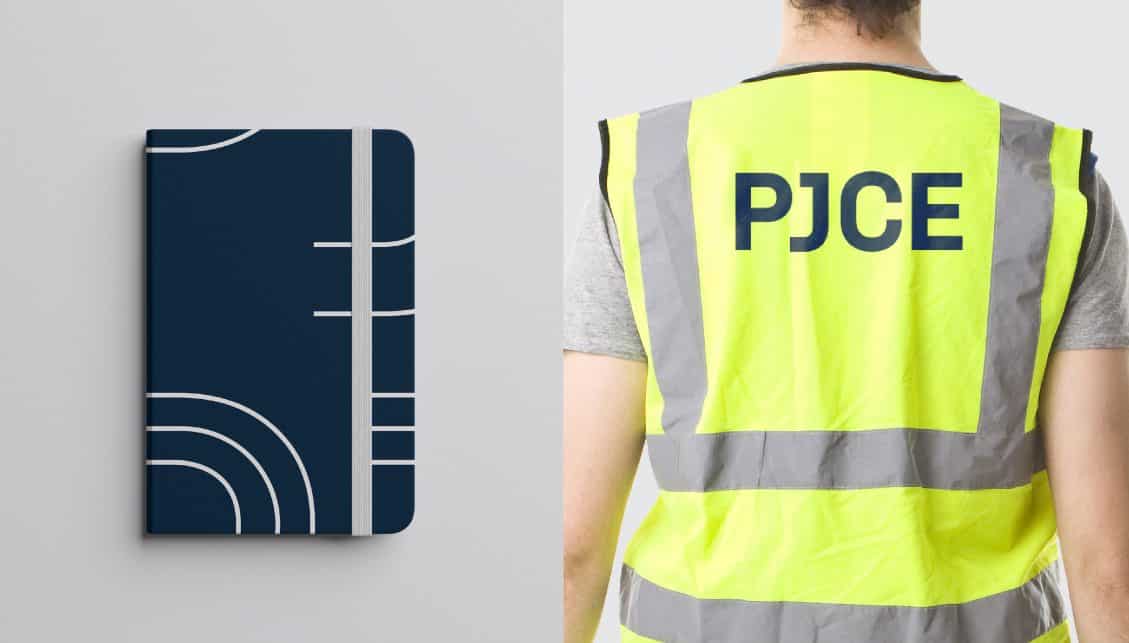 PUTTING PASSION INTO PRACTICE
From this strategy, we created a new, refined brand identity that would bring this passion to the fore, showcase their successes and generate trust in their abilities.
PJCE's new visual identity celebrates the expertise of the people behind the business—reflective of their collaborative approach and deep expertise. The new, dynamic logo is built of different layers, to showcase the polished façade that's backed up by meticulous detail.
Drawing on a warm palette and bringing in subtle textures of building materials, we used detailing from architectural and engineering drawings—grid systems and line detailing—to highlight the care and precision at each juncture.
These elements work together to form an identity that is reflective of the layer upon layer of knowledge and detail that goes into each project, and the stunning end result.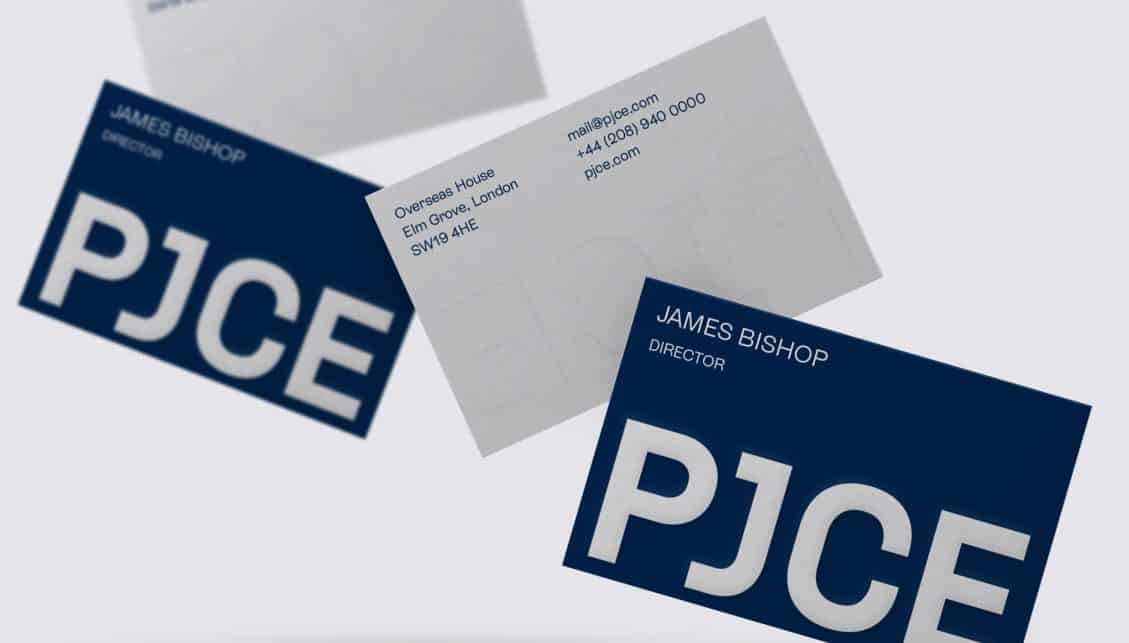 BRINGING THE CRAFT TO A DIGITAL SPACE
The new website was a real opportunity to bring the PJCE brand to life. Rowdy led this project, from sitemap and information architecture through to user interface and build. Through a clean user journey, consistent design and considered content, the site clearly tells PJCE's story; who they are, what they do and the values that shape them as a consultancy. Filtered 'Projects' and 'News' sections, alongside a live social feed and easy-to-use CMS, are designed for a living website that continues to adapt as PJCE evolves and grows.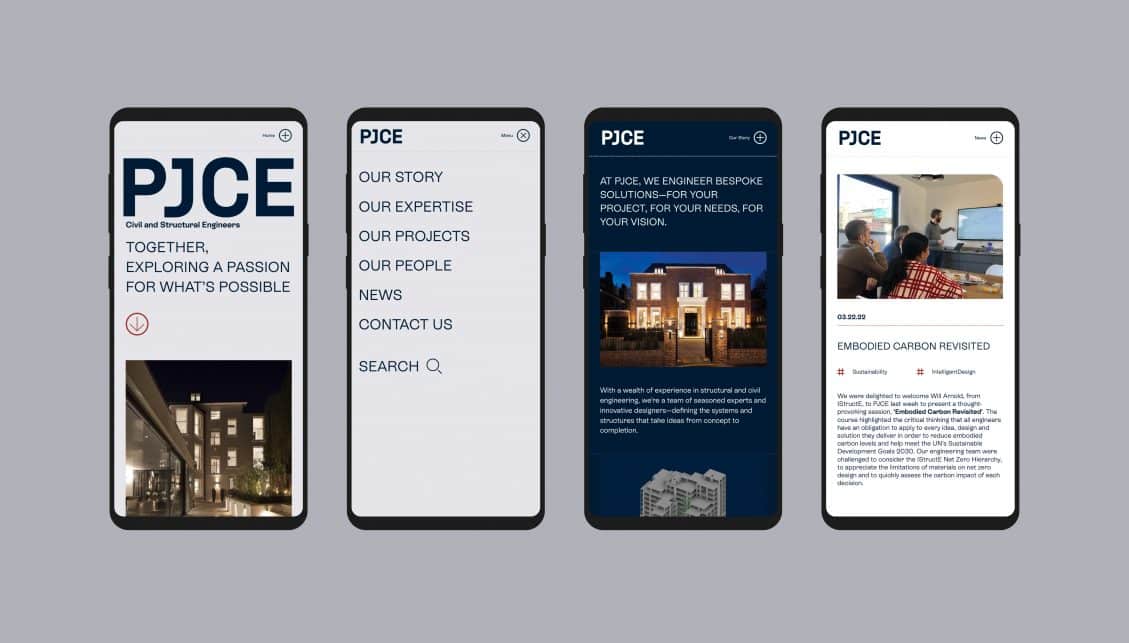 "PJCE appointed Rowdy to define, enhance and refresh our brand messaging and create a website that leaves the visitor in no doubt about our experience and expertise in our field. We undertook a fact-finding exercise that was thorough, well thought out and insightful. The process was surprisingly enjoyable and a valuable exercise for us as a team, as well as in helping shape Rowdy's ideas and creative. The project management has been clear and reliable, the team are approachable, and we have found them accommodating throughout. Most importantly, we are delighted with the result and are proud of the way it conveys our business."
Geraldine Ebenezer, Marketing, PJCE