PRIME
Fuelling the mission
Founded by two ultra-marathon runners, Prime was developed to bring a new, meat-based protein bar to the market for dedicated athletes. We partnered with the creators to develop a bold brand that packed the right punch.
Strategy
Positioning
Naming
Proposition
Design
Visual identity
Verbal identity
Illustration
FUELLED BY THE OUTDOORS
Tired of the sweet and sugary 'natural' protein bars that have saturated the market, founders Fred and Luke approached us to help bring forward a quality alternative—a beef-based snack, packed with the best British beef available. To differentiate the product within the category and retain the natural inspiration, we developed the name Prime and the core positioning line 'Fuelled by the outdoors'—a nod to the founders' deep love of outdoor exercise, and a call-out to their determination to produce a nutritious guilt-free snack made from prime-cut, British-bred and grass-fed cattle.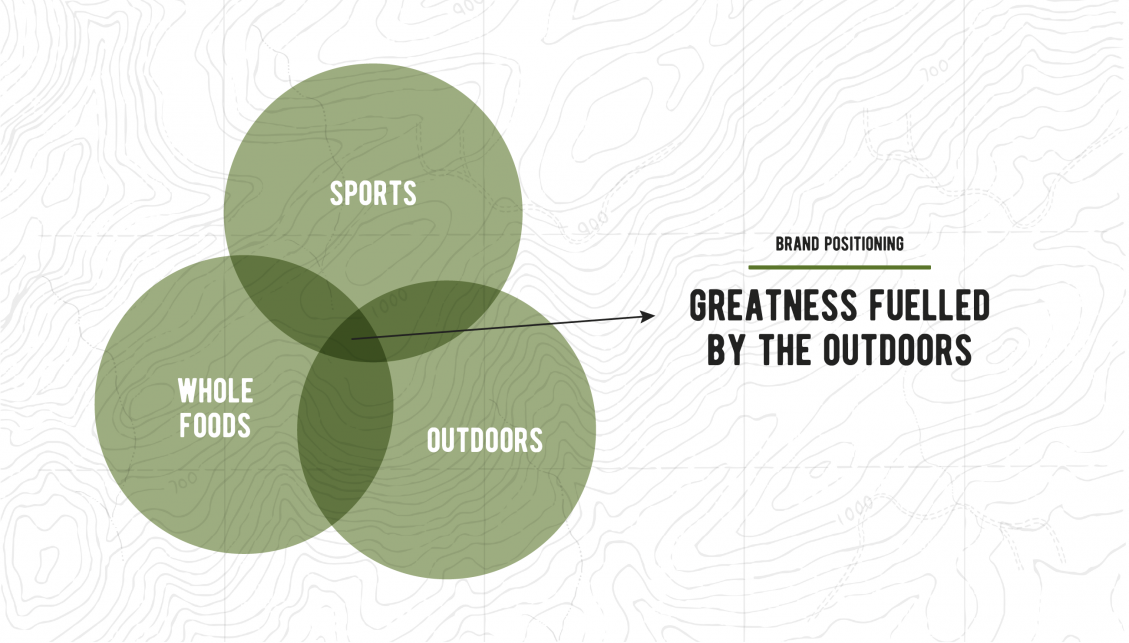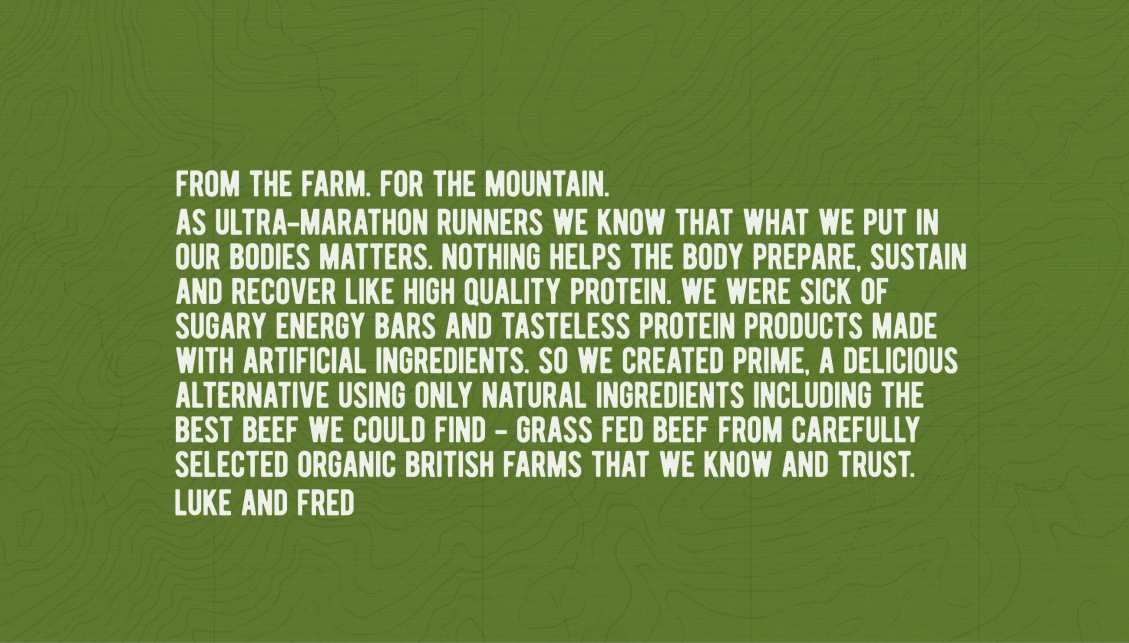 CLAIMING YOUR PEAK
To marry outdoor activity with the fuel that keeps you out there, our visual identity was centred on a series of mountain illustrations—drawing from the awe-inspiring peaks that fuelled Fred and Luke's passion. Our verbal and visual identity drew inspiration from the Ultra-Trail du Mont Blanc—one of the toughest ultra-running races in the world, set to be undertaken by the founders—by using the spirit of strength and adventure to encourage fitness enthusiasts everywhere to get out, keep up their energy, and achieve their personal peak.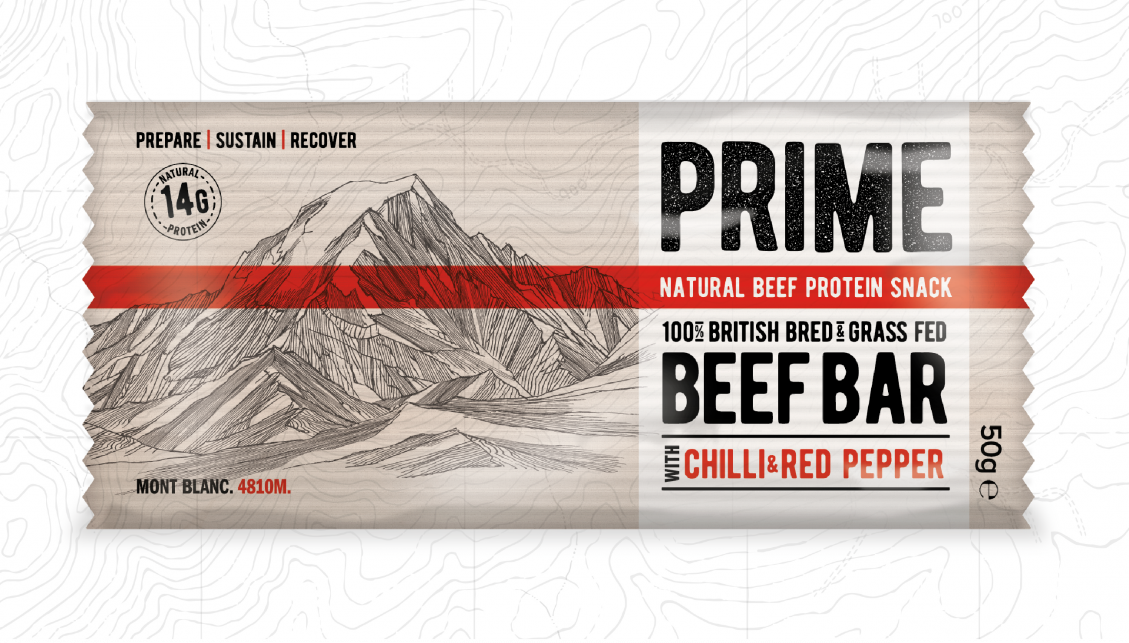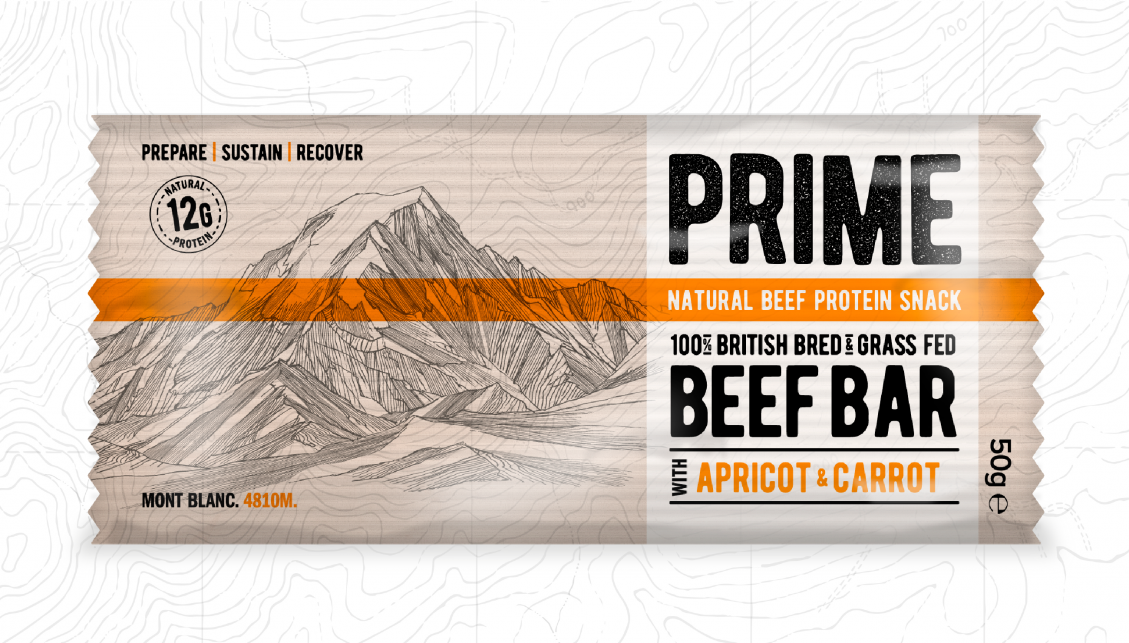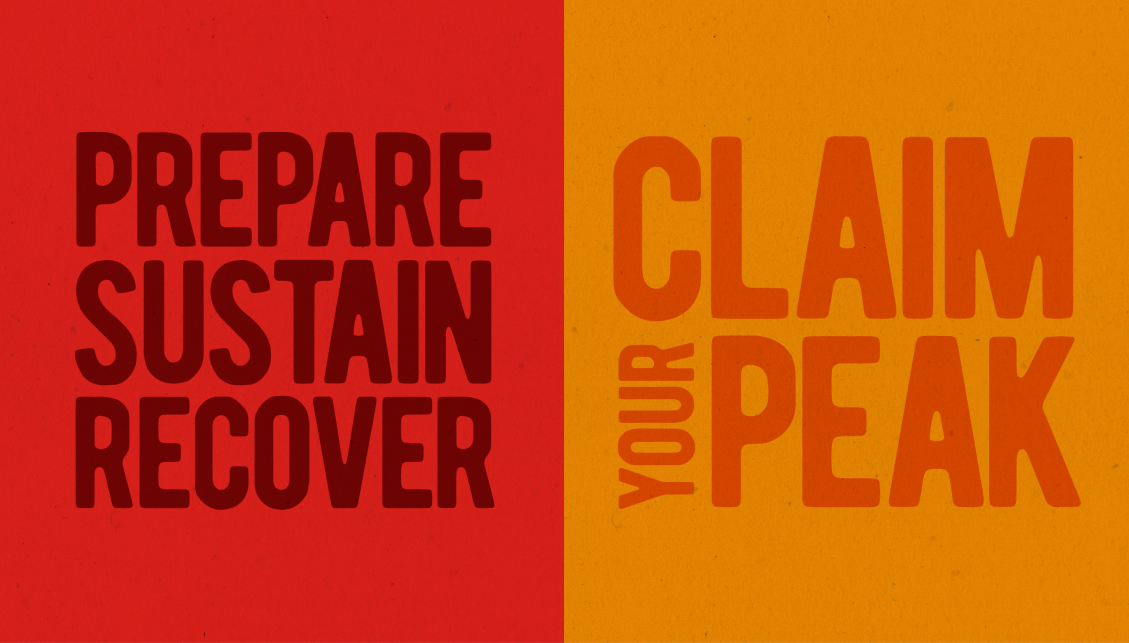 PACKING A PUNCH
Our visual and verbal identity was applied across multiple flavours within the range, alongside touchpoints and materials to assist in the snack's initial launch to the market—from retail boxes and packaging, to online store assets and banners. To ensure consistency and recognition no matter the point of sale, we also produced a concise guideline document for Prime providing a messaging and visual toolkit for all suppliers and brand representatives. Where no matter the moment, the Prime mission is present.