UCD Professional Academy
Momentum unleashed
University College Dublin (UCD) Professional Academy launched into the professional education market to offer short, sharp and impactful courses led by industry leaders. Following a strong period of initial success, a strategic approach was needed to express its competitive advantage and set the stage for the next phase of growth. Our challenge was to develop a bold new brand expression to marry academic heritage with future-facing, modern delivery.
Strategy
Brand expression
Verbal identity
Messaging toolkit
Activation
Course brochures
Brand stationery
Key templates
Brand Guidelines
Brand Induction
CLAIMING A SPACE
Extensive qualitative and quantitative research provided core insights: from UCD Professional Academy's excellent reputation to the essential and intrinsic link with the UCD master brand and importantly, the team's continuous drive for progress.
Taking into consideration the key requirements of B2B and B2C customer personas, alongside marketplace and competitor review, it was established that UCD Professional Academy's unique offer should sit at the intersection between heritage and innovation.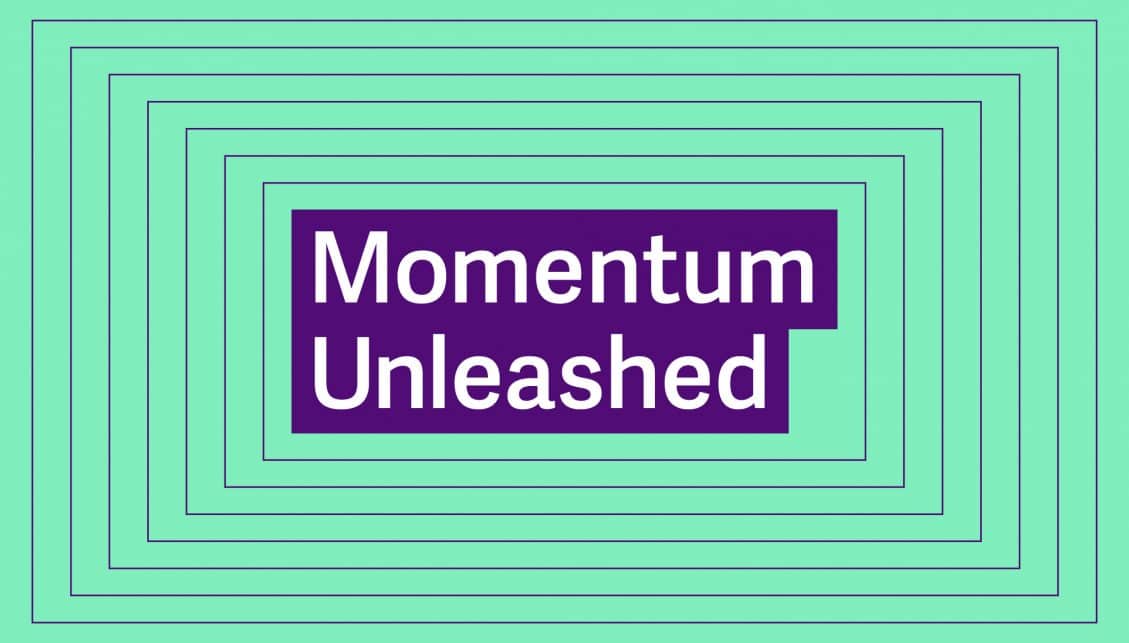 FINDING THE GOLDEN THREAD
Our solution is to underpin the brand with a golden thread that links UCD's rich past and the professional academy's drive and ambition: 'Momentum unleashed'.
Momentum captures the existing progress upon which UCD Professional Academy is building, alongside the pace of change they help deliver to professional students.
Unleashed speaks to the fresh energy and drive of the team, as well as the potential they help unlock for their B2B and B2C audiences.
We developed a series of compelling targeted messages to act as a toolkit for ongoing communications and campaign work.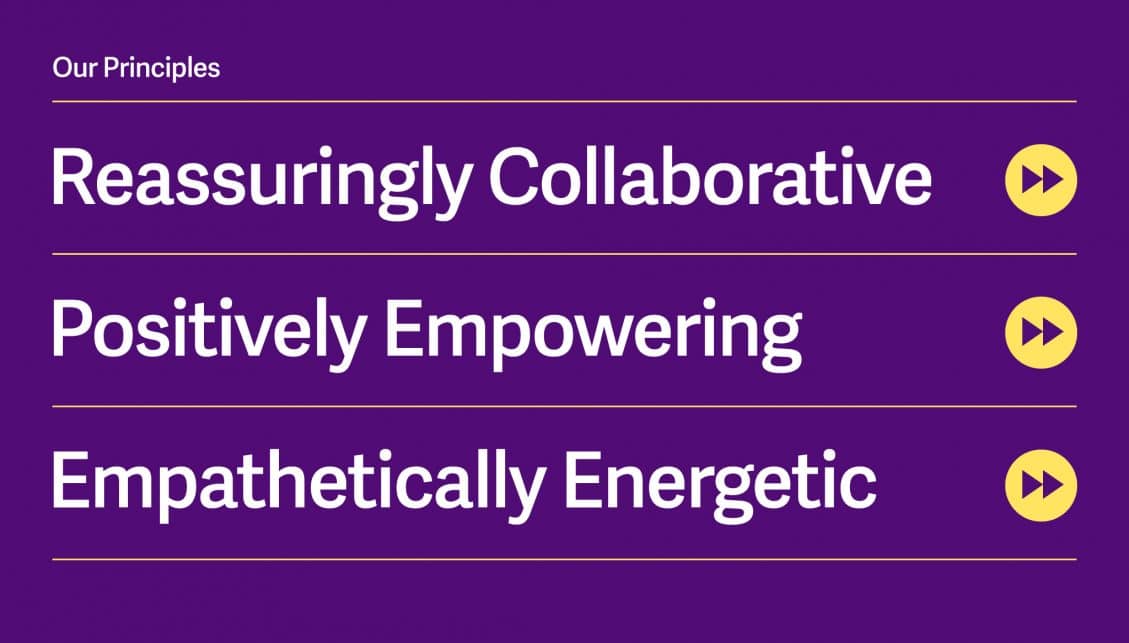 SETTING AMBITIONS AND FINDING BALANCE
Building on our strong verbal narrative, we developed the visual brand expression. The confident new identity celebrates and builds upon the existing brand, creating a flexible toolkit of parts inspired by momentum.
New course-specific shapes act as a useful tool to guide the user. Authentic photography captures snippets of reality and demonstrates an understanding of audience. Radiating shapes cement the idea of growth and progressive movement.
Alongside these assets, we kept the trusted existing logo and well-recognised brand purple and evolved them to a more digitally focused brand with flexibility in its application.
The result is an expression that has a strong fidelity with the UCD Masterbrand. While still recognisably part of UCD, the new visual and verbal expression present UCD Professional Academy as a brand that's challenging its sector and directly speaking to the needs of its professional target market.
BUILDING OUT THE EXPRESSION
With the new brand in place, we developed a suite of assets, including revitalised course brochures, targeted for B2B and B2C audiences, key templates, video ident, branded stationery and social assets.
To ensure consistency in application and brand guardianship, we developed a comprehensive set of guidelines to direct ongoing usage and held a company-wide Brand Induction session to bring everyone on the journey.