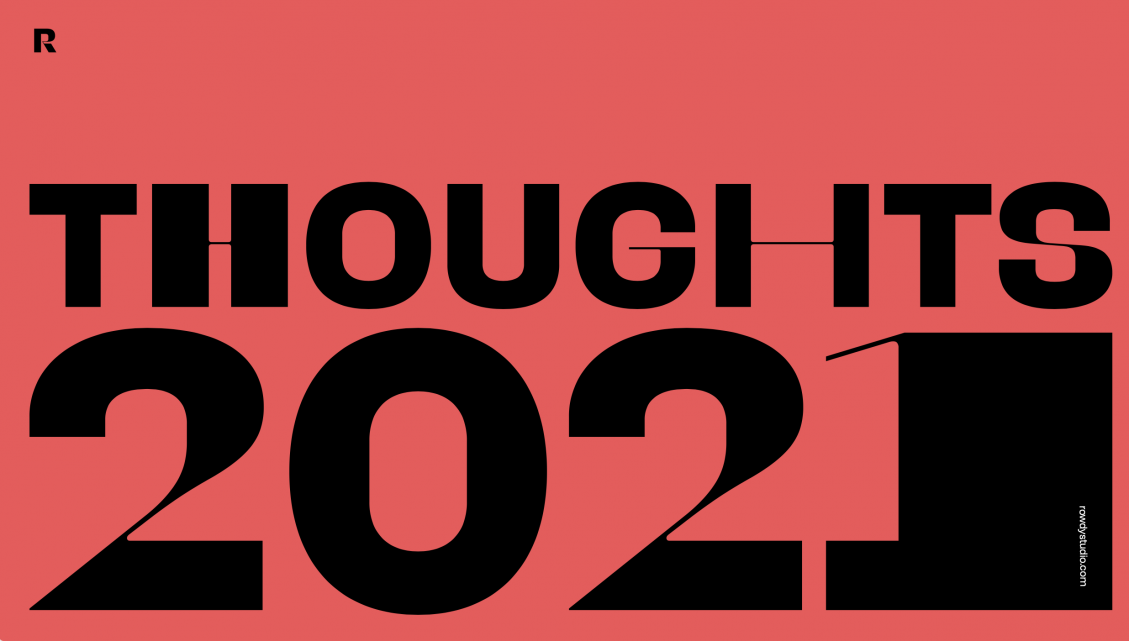 We set out to write individually on the trends, trials and adventures that this year will bring, but what we've collectively produced is in truth part retrospective and part projection, about both lessons learnt, and how they might be applied.
Read on to find out which thoughts shouted the loudest for us as we began 2021:
As life has changed, so must brands.
The fundamentals for brands as we evolve and adapt to meet the pandemic and its ongoing challenges.
The rise of animation: Radial wiping into 2021.
The growing momentum of motion to compete for audiences' attention as we digest more and more content digitally.
Purpose, meet action.
In a year of social and political disruption, a look at brands' reactions and the power of the individual to initiate change.
Building brand from the inside.
The challenge for the employer to build a meaningful internal brand that reflects the changing needs of its employees.
The return to life.
The need for brands to reassess and flex their approach to rebuild lost trust and woo back customers to the high street.